SolarEdge SE3000H 1ph SCREENLESS inverter with HD-Wave technology
HD SetApp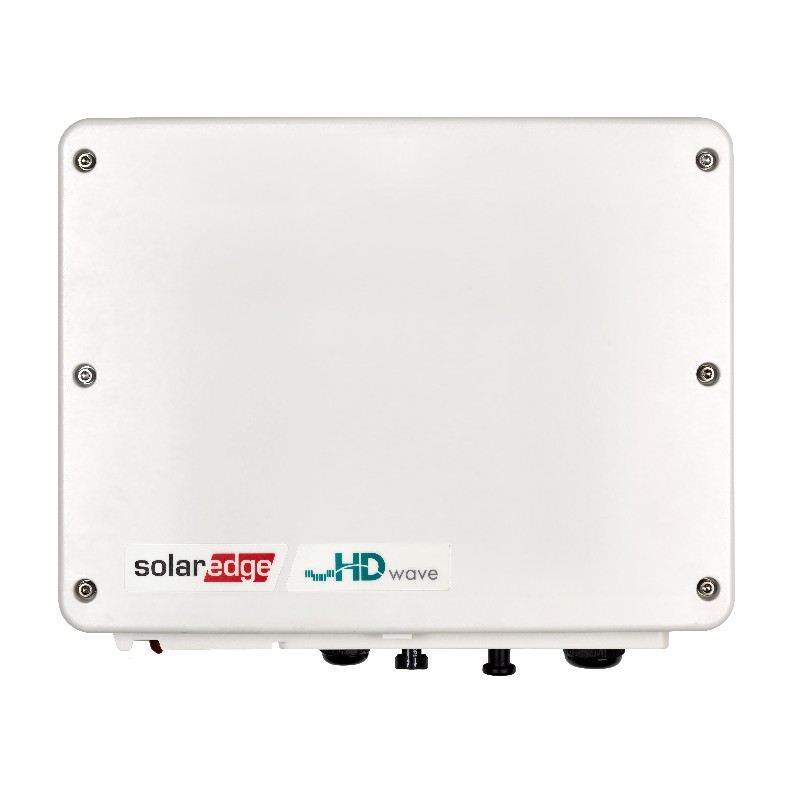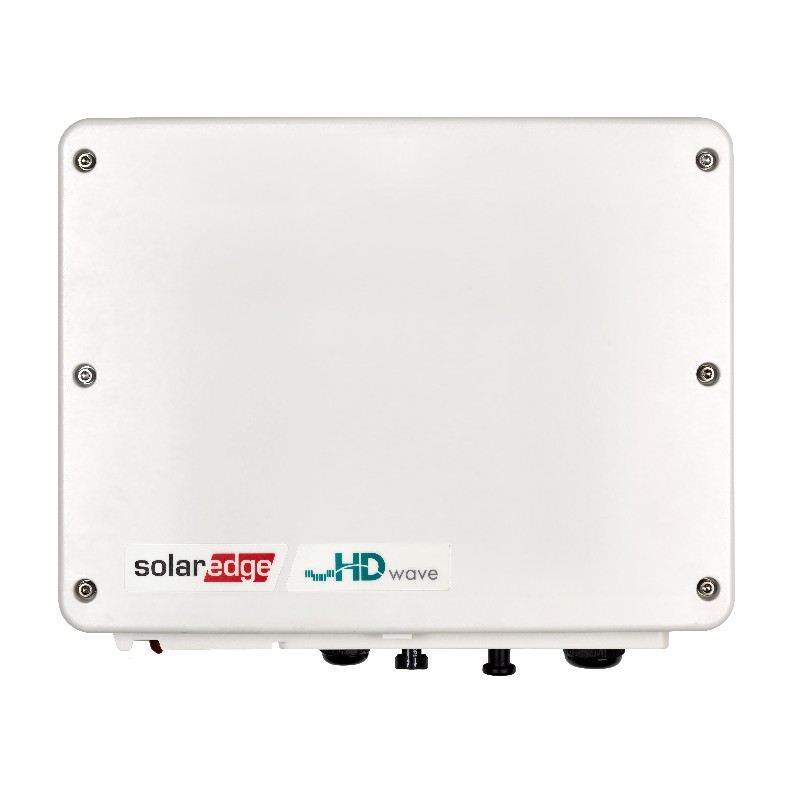 This is the 3000W screenless version of the HD Wave from SolarEdge. Marked as a milestone in inverter technology, the award winning HD-Wave technology is a record-breaker in efficiency tests.
Small, light, efficient and superbly reliable – SolarEdge's single phase inverters with innovative HD-Wave technology are now a firm favourite for installers and end-customers alike.

SolarEdge inverters will only work with power optimisers, which control module-level Maximum Power Point Tracking and voltage management. This means that the inverter is only responsible for DC to AC inversion – this is the secret of the HD-Wave technology. It uses smaller, lighter and more reliable thin film capacitors, allowing SolarEdge to rid most of the heavy metal parts from the inverter.
Commissioning requires using SolarEdges' SetApp on your mobile device.
Key Features
Superior efficiency (>99%)

Outdoor or indoor installation - IP65 rated

Built-in module-level monitoring

Up to 155% oversizing allowed

Lightweight – 7.8kg

Small: 280 x 370 x 142 mm

Screenless
SolarEdge have a system design tool, available for download here. See also the site designer.