Jobs at Midsummer Renewables
Solar has a fantastic future - especially when paired with battery storage systems and electric vehicle charging. We've been growing steadily in the UK over the last few years and the new markets that storage and EVs provide are ones that we are perfectly poised to enter.
Our expansion into Ireland has meant that there are more positions than ever available at Midsummer!
Administrator - Dublin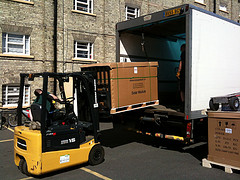 We're looking for a friendly and efficient administrator to join our growing Dublin team. If you have an eye for detail, and are passionate about creating a sustainable future, we'd love to hear from you.
This a fantastic opportunity to join a startup at the ground level in the Renewables industry. We're looking for an enthusiastic all-rounder with a passion for business and who's committed to sustainability. The role promises heaps of variety and early responsibility, and an insight into all aspects of running a business in a young industry. We need an enthusiastic self-starter with an eye for detail, and an understanding of the principles of accounting in a small business. Prior administrative or accounting experience would be beneficial but is not essential. A fast-learner with a methodical approach and a head for the principles would be equally welcome.