Life at Midsummer Ireland
Join a company that's going places, in an industry that's doing good!
Midsummer began on a narrowboat in 2005. Our MD Andy lived off-grid and, as a former climate scientist, had experience with PV and battery systems in remote locations. The company has grown steadily from these modest beginnings, seizing the opportunity the feed-in tariff brought for the UK solar industry in 2010.
Now in its 15th year, we've recently moved into our 6th warehouse; opened an office in Dublin, Ireland; have gone international with our solar design software; and have added 16 brilliant minds to the business during the course of 2020.
We're a profitable and growing business that's united behind a motivation to promote renewables widely, enabling as many people as possible to harness, store and intelligently use the free energy from the sun.
Working at Midsummer
As the best distributor in the renewables industry, we know what's required to provide a consistent, exceptional level of service to our customers. It starts with our team, which is why we are continually investing in our training, development and culture.

Training
Whether you join as part of our graduate training program or as an industry veteran, we have programmes that run across every aspect of the industry. From product knowledge and system design to business, operations and customer service, we ensure each team member has the knowledge and skills to thrive.
Development
We're proud that our employee turnover rate is below average for our industry. Our development programme is integral to this, ensuring our employees reach and fulfil their potential. Whether it's developing within an existing role, maintaining the same level, or progressing to the next, working in a business and industry as exciting and innovative as renewables means there is plenty of opportunity. We also run the only Graduate Scheme in the industry - training the bright and ambitious people who'll take the renewables industry forward.
"Midsummer took me on as an intern on a two month contract and from day one I felt that something was a little different here! The people who work here and the management from the top make it a cracking place to be. The team ethos and camaraderie make getting through the tough times a walk in the park, and we believe in what we do. We're such an innovative company where everyone's input is valued and considered, and as a result, are ever-evolving and forward thinking. It's such an exciting place to be doing some good and the future looks very, very green."
Tom Livesey, UK Operations Director
Culture

We understand the complexities of modern life and do our utmost to create the best working environment possible. Our values have been built from our culture and are integral to us providing a comfortable, enjoyable, successful and meaningful working environment. Fundamentally though, we all share a common purpose: To promote renewables widely, educating and enabling as many people as possible to harness, store and intelligently use the free energy from the sun. We have built a team who care about making a difference, at work and at home.
Pay

We offer competitive pay. Each year, every employee's pay is reviewed to make sure it reflects their individual performance. Essentially, you get out what you put in.
Bonus
We are the only company in the industry offering an equitable profit share scheme, determined by our overall profit and distributed to all our staff.
Our home
Our 6th and largest distribution space to date is home to our fantastic range of products across solar PV, battery storage, inverters, off-grid systems, EV chargers and much more. Based in Milton, Cambridgeshire, the 13,000 sq. ft premises has enabled us to scale our business ensuring better stock availability and enough office space to support our growing team across operations, customer service, accounts, sales, marketing and digital development.
See below for the positions currently available at our Rathcoole offices!
Account Handler - Dublin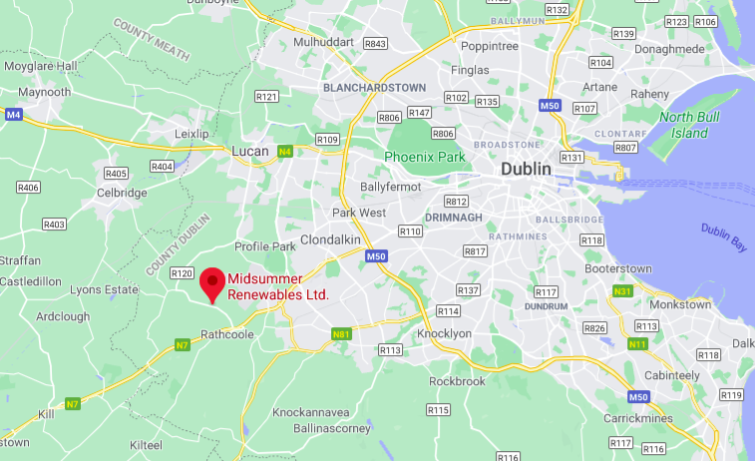 We're looking for a friendly and enthusiastic account handler to join our growing Dublin team. If you have a great manner with customers and a real desire to make a difference, we'd love to hear from you.
This a fantastic opportunity to join a startup at the ground level in the Renewables industry. We're looking for an enthusiastic all-rounder with a passion for business and who's committed to sustainability. The role promises heaps of variety and early responsibility, and an insight into all aspects of running a business in a young industry. We need an enthusiastic relationship-builder with an interest in renewables and an eagerness to grow sales.