Solaredge SE10K Three Phase Inverter
3ph Resi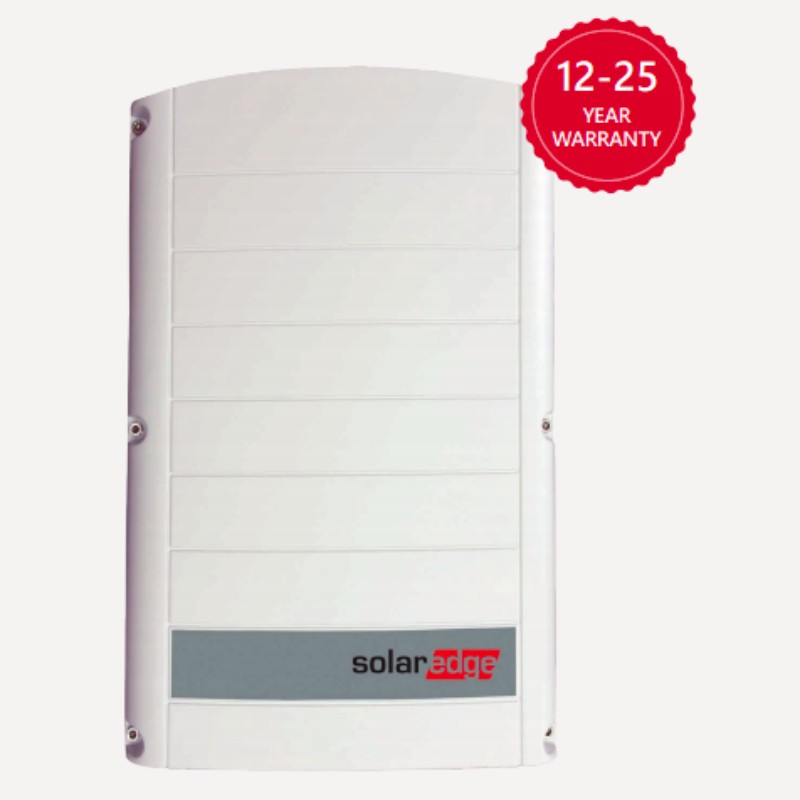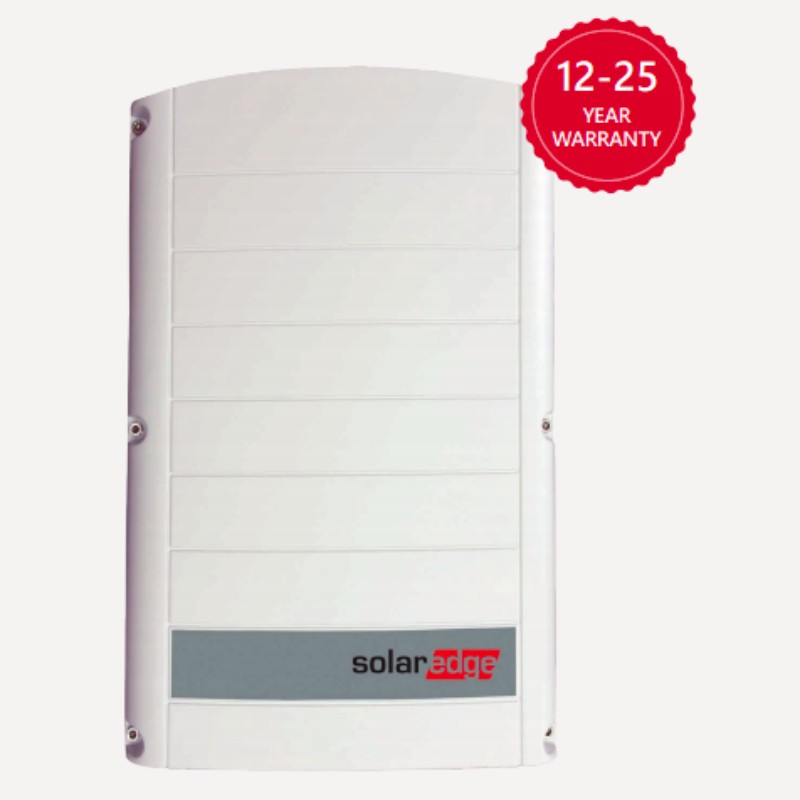 The SolarEdge 10,000 three phase PV inverter combines sophisticated digital control technology with efficient power conversion architecture to achieve superior solar power harvesting and best-in-class reliability. The fixed-voltage technology ensures the solar inverter is always working at its optimal input voltage, regardless of the number of modules in a string or environmental conditions.
A proprietary data monitoring receiver has been integrated into the inverter and aggregates the power optimizer performance data from each PV module. This data can be transmitted to the web and accessed via the SolarEdge Monitoring Portal for performance analysis, fault detection and troubleshooting of PV systems.
AC attributes
Max power:
10,000W
Max current (per phase):
16A
Number of phases:
3
DC attributes
Number of MPPT
Not applicable
V range of MPPT
Not applicable
Max power
13500W
Max current
16.5A
Max voltage
900V
Start up voltage
Not applicable
System
Efficiency
98%
IP rating
IP65
Built in protection
Arc fault/Safe DC
Export limitations
Possible using meter
Weight
16.4kg
Dimensions
280x370x142mm
Communication
Ethernet, RS485, (Wifi, Zigbee, cellular optional)
Warranty (extensions)
12 years (20 or 25 years extensions available)
Key features
Low noise - no external fan
Lightweight
Oversizing up to 135% possible
Indoor or outdoor instillation
Built-in module level monitoring
Superior efficiency
You will need a suitable power optimiser for this inverter.

SolarEdge have a system design tool, available for download here. See also the site designer manual and the full list of benefits of using solaredge. Checking the status of a SolarEdge products warranty can be done here.
Part number: SE10K-RW0TEBNN4