REC - SOLAR´S MOST TRUSTED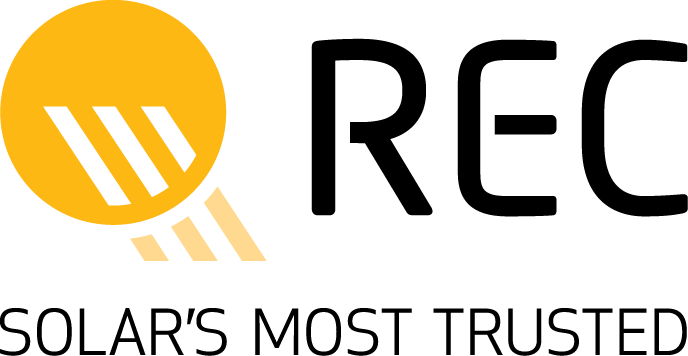 Founded in 1996 in Norway, REC has always been committed to a low carbon footprint in its solar materials and panels. REC is headquartered in Norway with operational headquarters in Singapore and regional hubs in North America, Europe, and Asia-Pacific.
The cornerstone for REC's strong reliability is advanced and highly efficient manufacturing using Industry 4.0 practices. As Solar's Most Trusted, REC is known for its patented innovations and multiple award-winning products with reliable long-term performance, and a strength in producing high output panels.
Exclusive to REC Certified Solar Professionals, the REC ProTrust Warranty offers enhanced

product and labour coverage , ensuring peace of mind and a lifetime of high power generation:
• 25 years performance warranty
• 25 years product warranty
• Up to 25 year labour warranty.
Watch the video HERE

If you would like to sign up for REC training to become an REC Certified Solar Professional and avail of the 3x 25 year warranty, our next training webinar is Tuesday, June 6th at 2:00 - 3:30 please register HERE